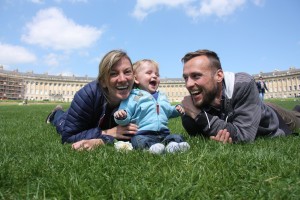 The travel bug first bit me (Jan) in 2001 during a trip to Central America. I went over for Spanish classes and volunteering but the stories of the backpackers that I met there, had me dreaming of a long trip of my own.
In 2006, I headed out for a full year of traveling in South East Asia, Australia and New Zealand. You can read all about that on my old blog.
After that trip, I kept traveling whenever I could and in 2009 , I met Caroline during a trip to Mexico. I asked her, whether she would be interested in traveling around the world with me. It was the start of our life together and the end of my solo travels.
In 2012 we left on what became an 8 month trip around the world on the Southern Hemisphere. It allowed us to skip the winter for a year and brought us in Eastern and Southern Africa, South America, Antarctica, The South Pacific, New Zealand and Asia. During that trip this website was born. But we decided to keep it alive to report on other  trips whenever we felt like it.
In 2015 our son Leon was born. However if we can help it in anyway, that will not be the end of our wandering. There's plenty of inspirational traveling families out there and we hope to be able to follow in their footsteps/tracks/slipstream.
Caro & Jan
"Not all those who wander, are lost" J.R.R. Tolkien