The travel bug first bit me (Jan) in 2001 during a 3 month trip to Central America for Spanish classes and volunteering. The stories of the backpackers, I met there, had me dreaming of a long trip of my own.
In 2006, I headed out for a full year of traveling and (mis)adventures in South East Asia, Australia and New Zealand. You can read all about that on the old travel blog.
After that trip, I kept traveling whenever I could. In 2009, I met Caroline during a trip to Mexico. It was the start of our life together and the end of my solo travels.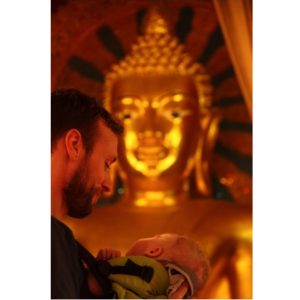 In 2012 we left on what became an 8 month trip around the world on the Southern Hemisphere. It allowed us to skip the winter for a year and brought us in Eastern and Southern Africa, South America, Antarctica, The South Pacific, New Zealand and Asia.
In 2015 Leon was born. And a bit more than a year later his sister Lucie joined the family. Together we traveled to Thailand, Costa Rica, Jordan, Canada, Iceland, … . Once Lucie and Leon got a bit older and could no longer fly for free, the campervan plan came up.
In the middle of winter 2019, we found a second hand 'Dreamer-Family' van. We have been travelling all over Europe with it during the past 4 summers.
While these campervan trips have been amazing (and even lifesavers during Covid times), there was always a dream to follow in the footsteps of some very inspirational traveling families and take the van on a long trip outside of Europe…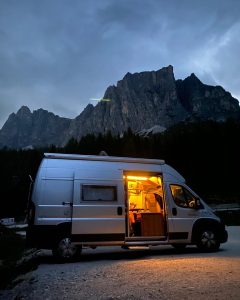 "Not all those who wander, are lost" J.R.R. Tolkien