Welcome to our travel website!  We are currently travelling in North America and have put our site back online/on the map.
We're not sure if people are still reading blog stories or only want to look at Instagram pictures, so we'll try to bring you both here. If you only wish to look at pictures, you can also follow us on our Instagram account.
Since our 'escaping the winter' trip in 2012-13, our family was extended with two additional little travelers…and a campervan.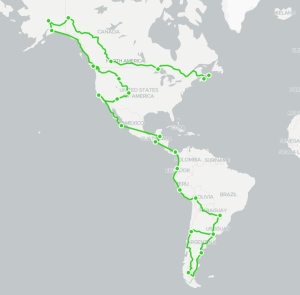 So now the rough plan is to take the kids and the campervan all the way across the Americas from Canada to Patagonia.
We will try to keep you posted here on a regular basis.
If you want to be alerted of new updates from the road, you can subscribe to the mailing list.
In the mean time you can check out our 'greatest hits' section with some of our favorite travels.
Enjoy and don't hesitate to use the comment box. We love to hear from you.
Jan, Caro, Leon & Lucie.
— Life won't wait!–